The Abingdon Area Archaeological and Historical Society
The AAAHS was founded in 1968, and since then it has been the principal meeting point for all who have an interest in the past of Abingdon and its region.
The society organises monthly lectures by acknowledged authorities on topics related to history and archaeology and to those of Abingdon in particular. There is also, during each summer, a programme of visits to sites of particular significance. Members are encouraged to write for the Society's bi-annual newsletter, which is published on the website.
The society encourages its members to pursue their own research interests, either independently or within its special interest groups, and supports these financially so far as its means allow. Its archaeological group, the longest established, has carried out numerous excavations in and about Abingdon; many of these have been published while others are currently being prepared for publication. The local history group was established in 2000 and since then has taken a number of initiatives, notably including the Ock Street Heritage project of 2006-8 and the 'Abingdon Buildings and People' history website . The society provides guides and lecturers, and cooperates with other local organisations on projects of civic importance.
If you want to join the AAAHS, there's a membership form on this website, or you can contact any of the committee members.
Visitors are very welcome to attend meetings at a cost of £3.
You can also follow us on Twitter - click to go there.
Next Talk:
18th May 2017
Phil Neale: Lawrence of Arabia as a young archaeologist and what recent archaeology has shown us about his war exploits.
Not only was Lawrence an accomplished archaeologist from an early age, but his experiences in the Middle East as an archaeoloist enabled him to perform a key role in the region at the outbreak of the First World War. Recent archaeology has uncovered remarkable evidence of his exploits in the Arab Revolt.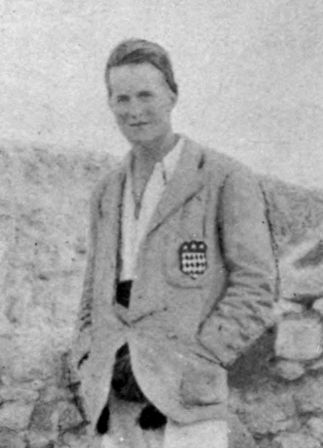 Lawrence in Arab costume and a less familiar image of him when he was a young man doing archaeological work.
Philip Neale is currently chairman of the T E Lawrence Society and has been involved with the Society since 2004. The Society has members all over the world and aims to advance the education of the public in the life and works of T E Lawrence. and to promote research into his life. Philip has had a fascination with Lawrence and the First World War since he was at school, and this led him to the Socirty and encouraged travel throughout the Middle East. He is a pharmacist by profession and currently works in a Medicine Regulatory role.
Next Local History Group meeting:
To be held on a Tuesday 30 May 2017 at 35 Ock Street, Abingdon, starting at 7.45.
This is run by John Foreman, the AAAHS Local History Group Convenor, in his own inimitable style.
You don't have to have something to say, but if you have you'll be welcome to say it. It's as formal or informal as you please, and there is coffee.
If you are at all interested in local history do come.
Please find details in the Current Activities - Local History section on this site.