The Abingdon Area Archaeological and Historical Society
The AAAHS was founded in 1968, and since then it has been the principal meeting point for all who have an interest in the past of Abingdon and its region.

The society organises monthly lectures by acknowledged authorities on topics related to history and archaeology and to those of Abingdon in particular. There is also, during each summer, a programme of visits to sites of particular significance. Members receive a bi-annual newsletter for which they are encouraged to write.

The society encourages its members to pursue their own research interests, either independently or within its special interest groups, and supports these financially so far as its means allow. Its archaeological group, the longest established, has carried out numerous excavations in and about Abingdon; many of these have been published while others are currently being prepared for publication. The local history group was established in 2000 and since then has taken a number of initiatives, notably including the Ock Street Heritage project of 2006-8 and the 'Abingdon Buildings and People' history website . The society provides guides and lecturers, and cooperates with other local organisations on projects of civic importance.
If you want to join the AAAHS, there's a membership form on this website, or you can contact any of the committee members.
You can also follow us on Twitter - click to go there.
Oxpast 2016:
On 4 June, the AAAHS will be co-hosting the annual Oxpast conference. It will be held in the Northcourt Centre, Northcourt Road.
For details and registration, see http://oxfordshirepast.org/
Next Local History Group meeting:
Tuesday, 31 May, 7.45 pm, at 35 Ock Street, Abingdon.
Please find details in the Current Activities - Local History section on this site.
Thursday, 19 May, 7.45 pm, at the Northcourt Centre, Northcourt Road, Abingdon: MAP
'Ra
dley Church in the civil war',
presented by Richard Dudding.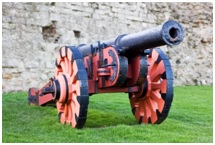 The Church of St James the Great, Radley lacks a north aisle and transept. Local legend is that they were destroyed by Parliamentary troops in the English Civil War and that Royalist soldiers killed in the skirmish were buried in the churchyard. The legend has developed traction and is supported by authorities such as the Victoria County History and the latest edition of Pevsner.
But can any evidence be found to substantiate this account? Richard Dudding's talk takes a rigorous look at the structure of the surviving building, archaeology in the churchyard and documentary accounts. A rethink may well be required.
Richard Dudding studied history at Jesus College Cambridge, and has recently returned to the subject after a
career in central and local government. In 2014 he published 'Early Modern Radley, People, Land and Buildings 1547-1768', and a new book on Radley Church is due to be published in Autumn 2016.